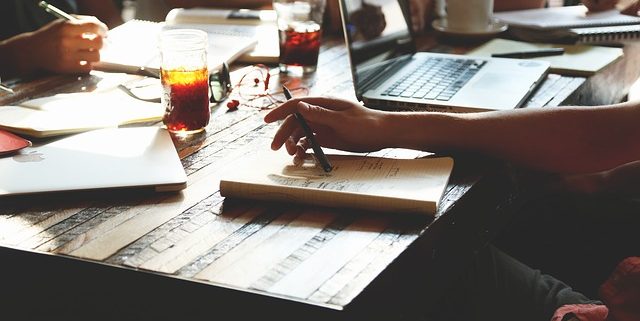 What is a business card?
A business card is a small card always existing in 2 by 3 inches that contains information of a business company, or an employee of a particular company – usually they are printed by a professional and experienced company, as for example canadian printing company. They basically display the person's or company's name, the telephone number, email address, and even postal address. Business cards are usually used for networking, and they are helpful in corporate events. It provides individuals with quick and an easy source of retrieving the contact information of a company or a person.
Business cards were invented in the early 17th century in England. It was basically founded with the aim of advertising and providing a map to somebody's trade place, or place of business. It is an essential tool which is still used up-to-date by many business premises and business persons.
Advantages of a Business Card
The use of a business card in promoting your business has a lot of advantage as compared to the disadvantages. The advantages include:
It helps in Advertising a Business
A business card is the tiniest and the most natural form of advertising your business. How? Because a business card represents your business both in design and in words. A good business card always has some brief description of your company which helps one understand what your company is dealing in. It should be well designed and describe your business briefly to capture the mind of the other person.
A busies card is helpful as it helps in the representation of a company's or person's honesty, trustworthy and reliability. When you give somebody your business card after offering some service for selling him or her product, it ensures credibility. In that, the customer will be free and feel to call you in case of anything, and this will help in maintaining the firm's trustworthy and honesty to your clients.
via GIPHY
Business Cards are Convenient
Business cards are usually smaller in size as they range from a size of 2 to 3.5 inches hence making them portable. You can put them in your wallet, pocket or purse and anytime you will need them, you can retrieve them. This ensures convenience.
Despite the fact that business cards are small in size, there is also of information which can be put on them. More than contact information can be provided in the business card including advertising material and even offers and coupon. Though you ought to be careful and avoid too much information to overwhelm the client or recipient.
Preparing a business card is very cheap as it does not need vast capital to prepare or design one. It can be designed both by small scale businesses a large scale business. It is recommendable that you design them in bulk as it is cheaper and helps in saving your money. Only by using little cash, you get yourself an advertising tool that is effective and will help you in leveraging the productivity of your business.
https://scottspray.com/wp-content/uploads/2019/04/startup-593341_640.jpg
426
640
scott_admin
https://scottspray.com/wp-content/uploads/2017/01/logo.png
scott_admin
2019-04-03 09:34:42
2019-05-06 14:53:13
Advantages of Using Business Cards